Contact Me: 01245 443787
Text: 07890 893000 or e-mail:
michellekrethlow@gmail.com


Follow me on my blog:

Follow me on

Facebook:

Follow me on Twitter

Articles & New Additions:
Counselling, Psychotherapy and Hypnotherapy in Chelmsford.
Working For YOUR Well Being.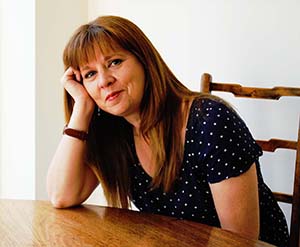 Michelle Krethlow Shaw

Dip Hyp Cs, MHS, MNCS(Acc), Adv Dip Cp, Cert SM
Would you like to:
Minimise the effects of anxiety on your life
Make sense of your problems
Achieve a more meaningful future
Achieve your true potential
Feel in control of your life
Unhappy with the way you are? Feeling overwhelmed by life? Deeply saddened by loss, or constantly living in a state of anxiety or fear? At my Chelmsford Essex based practice I can enable you to understand your difficulties, make sense of what is happening to you and find a new way forward in life. These are just some of the issues I can help you with; it's just a matter of picking up the phone or contacting me via email.
Counselling, psychotherapy and hypnotherapy can prove to be highly cost effective forms of treatment, helping you to a better quality of life.

I offer a supportive and confidential environment at my private Chelmsford Essex practice near Broomfield Hospital, with each course of therapy tailored to your needs.

Please contact me, on - 01245 443787 or Text 07890 893000 or E-mail michellekrethlow@gmail.com to book.